Welcome to Forres Window Cleaning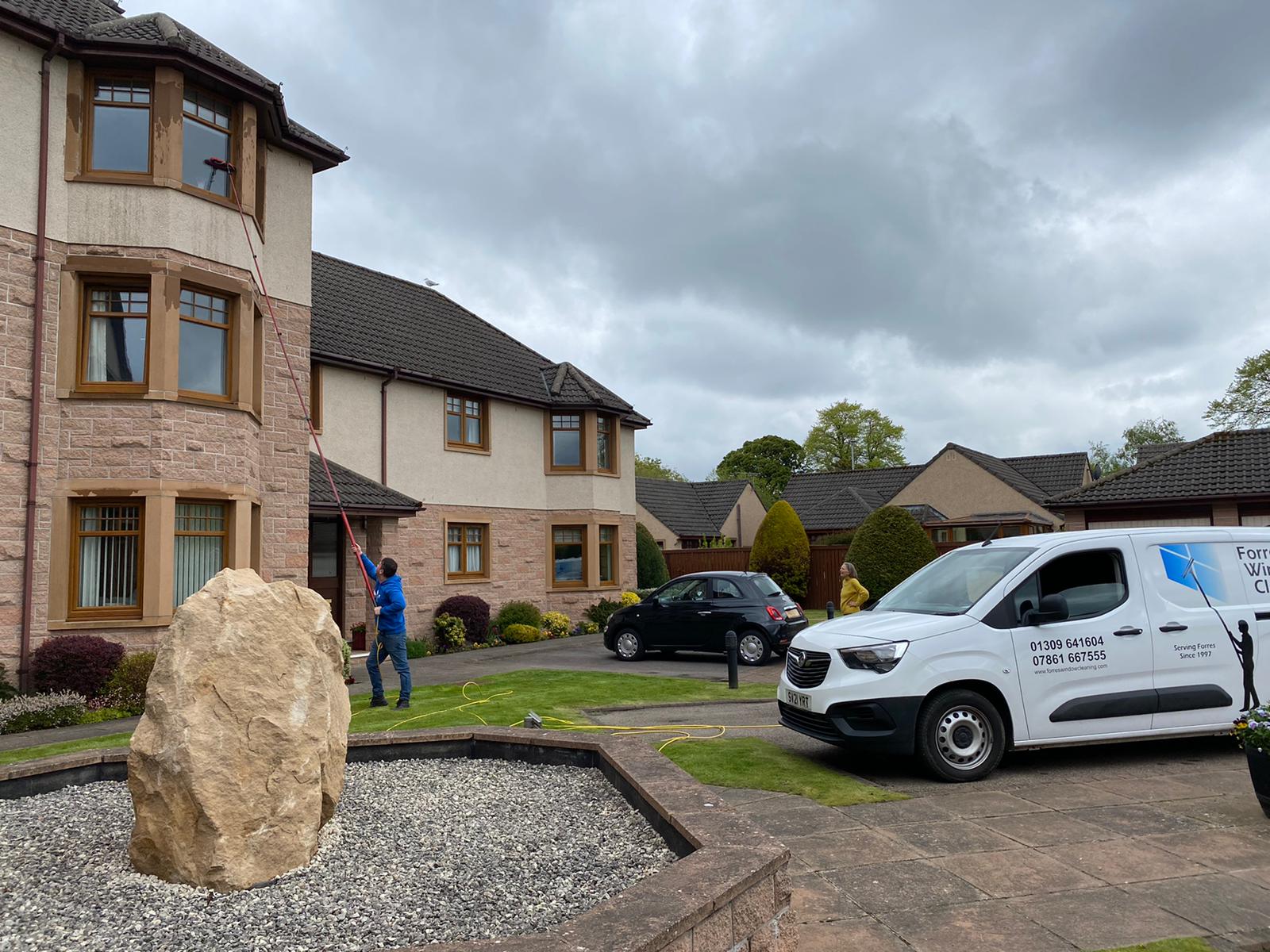 Serving Forres and Moray since 1997
Our aim is simple – To provide the best quality window cleaning service to all our customers both domestic and commercial.
We have invested in the Eco Friendly Pure Water System to offer the safest and most cost effective method of window cleaning.
We value our customers and respect their property. Many have been using our service since 1997.
Call or text us now on 07861 667555 for a free quote and look forward to sparkling clean windows with our friendly reliable service.
Why Choose Forres Window Cleaning and Pure-Water
We clean not just the glass but the frames, cills and even your doors !
Pure-Water dries naturally leaving a Sparkling Crystal Clear Window
Value for money - Your windows will stay cleaner for longer between visits
Less intrusive- No ladders at your windows.All windows cleaned safely from the ground using a water fed pole and brush.
Friendly reliable service with guaranteed results every time.
Flexible service from a one off clean to once a year and anything in between !
Like Magic! We took some serious persuading to ditch ladders, squeegee, and cloth. Once we tried there was no going back!
Pure Water is tap water filtered to remove all minerals and chemicals (e. g. chlorine). It is so pure it will not conduct electricity.
The water molecules act like billions of sponges eagerly absorbing any impurities from the glass as the brush loosens the dust.
A final rinse leaves the glass sparkling. Job done. With no sticky detergents left on the glass future raindrops tend to run off leaving less dust and a cleaner window between visits.